On January 26, the City of Enderby was pleased to host an open house to share its design for Cliff Avenue. The renewal of Cliff Avenue has already generated a lot of excitement, and we are thrilled that around 150 people dropped by to check out the new look, ask questions, and express opinions!
For those of you who could not attend or want to view the presentation material at your pleasure, you can download each of the presentation boards below.
We have compiled public feedback from the open house and will be adding a Frequently Asked Questions post to this website. Thank you again for your enthusiasm and interest!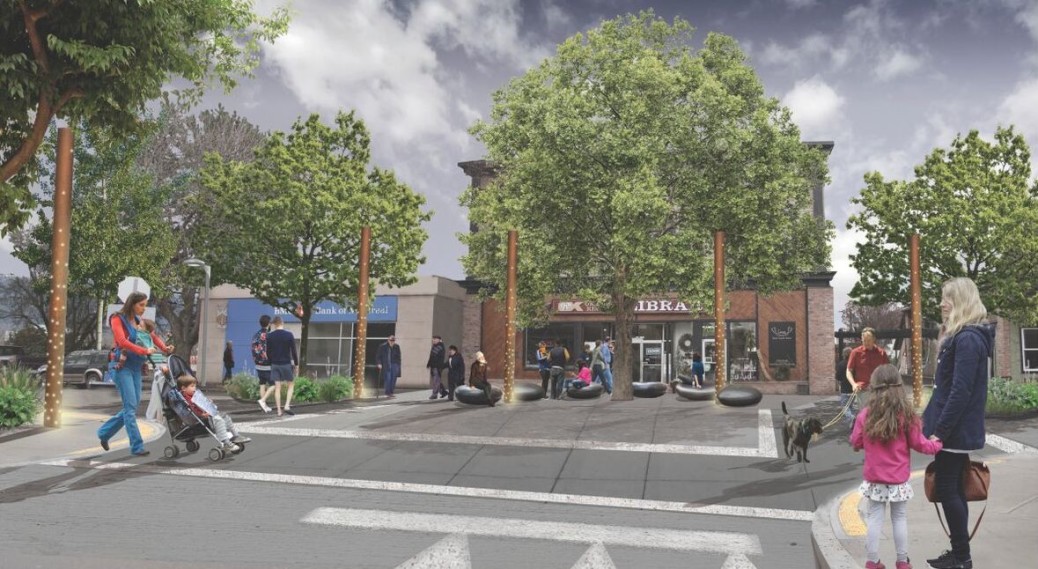 The Cliff Avenue renewal will feature materials and furnishings that celebrate the importance of the Shuswap River to Enderby. Enhanced traffic and pedestrian safety are prioritized with a raised intersection at Cliff and Belvedere that doubles as a public plaza, unique seating, rain gardens and street trees, and distinctive pier-themed gateway structures which will enhance the visibility of Cliff Avenue as a destination and a gathering place. The new streetscape will support cultural and social events while creating a beautiful and vibrant streetscape that will help to enhance economic activity.
During the renewal of Cliff Avenue, critical infrastructure that is at the end of its lifecycle will also be replaced. This will include the road structure and sidewalks, the City's main water distribution lines which serve water to its reservoirs for storage, and drainage.