Do you have old fuel, poison, corrosives, used oil, or oil filters requiring disposal?  Don't dump it! Do it safe and do it right at the annual Household Hazardous Waste Round-Up in Enderby.
Bring your household hazardous waste to the Enderby Fire Hall between 8am and 1pm on Saturday, September 13, 2014.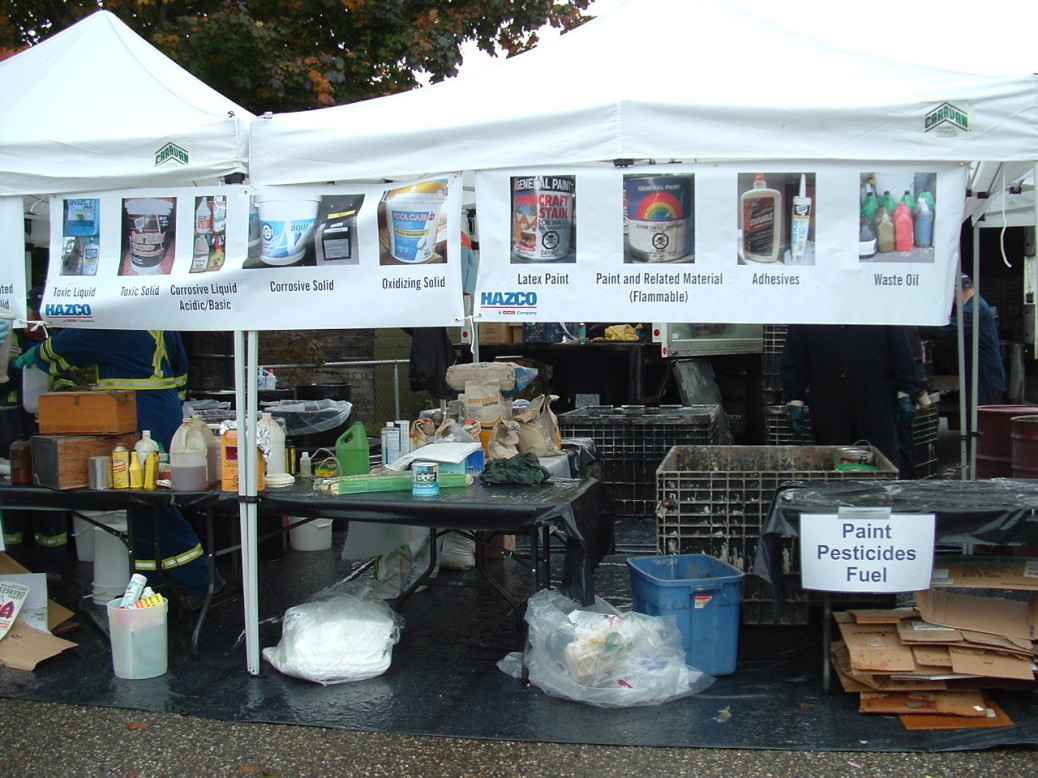 Summary of accepted hazardous materials:
Compressed gases (such as oven cleaner and hair spray)
Flammable substances (such as used fuel and oil, nail polish remover, antifreeze, cleaning solvents, furniture polish, charcoal briquettes, and caulking)
Poisonous substances (such as herbicides, pesticides, mothballs, shoe polish, brake fluid, photographic chemicals, and mercury thermometers)
Corrosive substances (such as carpet cleaners, rust removers, swimming pool acids)
PCBs (such as light ballasts)
Household and automotive batteries
Fluorescent tubes
Propane tanks (up to 20 lbs)
Check out this poster for a complete list of accepted hazardous materials and other important information.
Quantities are limited to 20 litre containers.
No electronic waste.
No commercial or institutional waste.
No explosives or ammunition.
For year-round drop-off locations, visit www.rcbc.ca.
For commercial and institutional generated waste materials, please visit www.hazwastebc.com.