Nearly 2,500 Girl Guides visited Enderby as part of the Spirit of Adventure Rendezvouz (SOAR, for short) in July 2014.  The Girl Guides were welcomed by Enderby residents and left a legacy of service in return!
Check out the contributions that the Girl Guides made to make our community, our region, and our world a better place: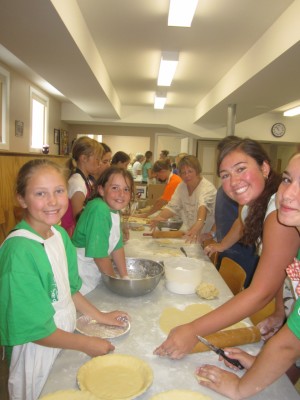 Made 350 dog toys on site which were distributed to the Shuswap SPCA and Dog Rescue groups.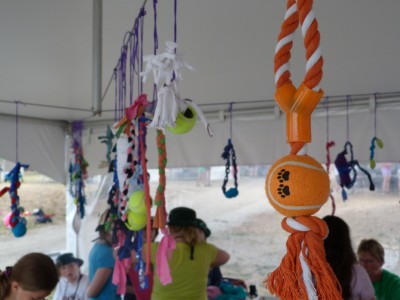 Sewed together 225 knitted bears of the 1500 that were knitted by volunteers and donated to the project! This project will continue long after SOAR by both girls at camps and Trefoil Guilds.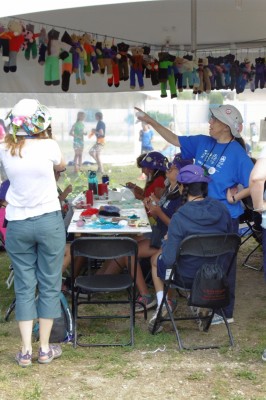 Rangers and older Pathfinders sewed 17 skirts to be sent to Africa. Core Staff will complete another 20 unfinished ones after SOAR.
Collected school supplies and organized them into over 250 bags; sorted items into 100 bags for the homeless and collected 200 items for new babies and their mothers. (School supplies for 150 and the baby items were sent to the EDRC in Enderby.)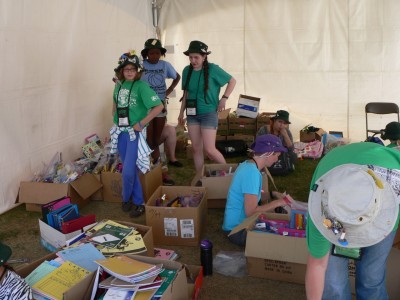 840 litres of peppers were chopped and prepared for dehydrating at the Gleaners. One group participated in bagging 144 bags of dried soup mix which will feed 100 in undeveloped countries.
Cut out 250 sanitary panties for girls in Africa which will be sewn by SOLID members and taken to Kenya.
Painted two Gazebos in Barnes Park.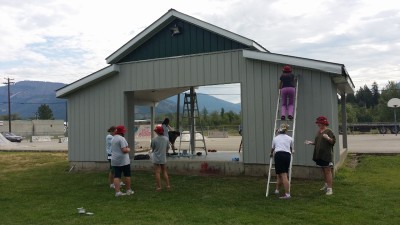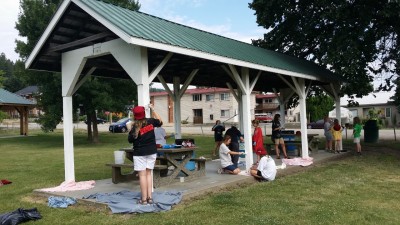 Painted the chain fence around Cenotaph Park.
Painted a Recycle Building for the City of Enderby.
Worked with the local Enderby garden club to weed City gardens and pathways.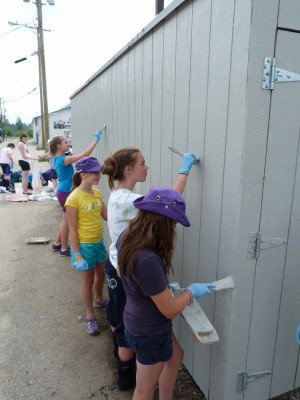 Helped clear out aging cupboards for the Enderby Legion.
Entertained and made items for/with the Seniors living in the Assisted Living facility in Enderby.
Donations to many food banks in the region.
Riverside RV Park mural.
Enderby thanks the Girl Guides for the tremendous gift of service and spirit that they brought to our community!