Join us at the Enderby Arena on February 12, from 10:00-11:30am, for a Family Day free skate and fun party!
Admission is free for people of all ages. Lace up your skates and connect with your friends and family in that most Canadian of places – our ice arena!
In addition to free admission, there will be:
yummy drinks and snacks from Sutherland's Bakery and IGA
two awesome gift baskets featuring Grant's Tacklebox and Bargain Store items
a cross-country ski family package with ski rentals and admission courtesy of John's Ski Shack
a family pass to the Knights junior hockey game on February 12
There will also be 2 of our incredible recreation staff to lead games that will keep your family members engaged and having fun!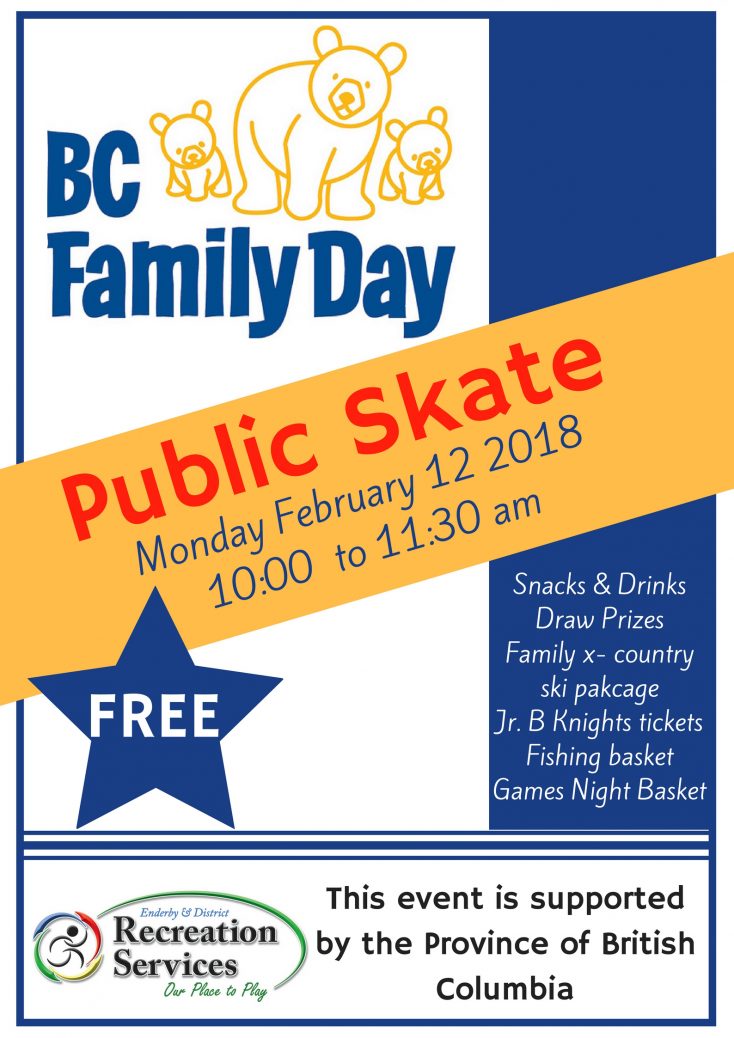 See you there – have a fantastic Family Day!
This event is supported by the Province of British Columbia.