The 2017 edition of the Exploring Enderby visitors guide is now available!
Inside, you can learn about the things to do and see in Enderby, including information about the Shuswap River, hiking, golfing, the Starlight Drive-In Theatre, and much more!
Click the cover to start your download!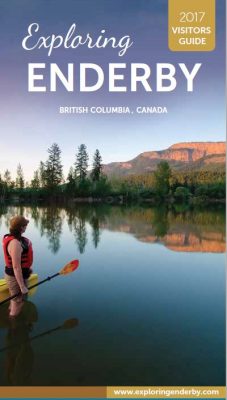 (Note: this is a large file and may take some time to download.)
Exploring Enderby is produced by the Enderby & District Chamber of Commerce.