The 2015 edition of the Exploring Enderby visitors guide is now available!
Inside, you can learn about the Shuswap River, Splatsin culture, hiking, golfing, taking in a movie at the Starlight Drive-In Theatre, and much more! The guide includes an event calendar, information on paddling and tubing times, and handy road map.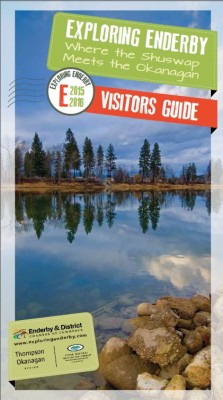 (Note: this is a large file and may take some time to download.)
Exploring Enderby is produced by the Enderby & District Chamber of Commerce.