At the December 15, 2014 Enderby City Council meeting, retired Councillor Earl Shipmaker was recognized for thirty-five years of local government service. During this time, Earl served first as Area F Director (including 14 years as Chair of the Board of the Regional District of the North Okanagan) and then as a Councillor for the City of Enderby. Earl announced earlier in 2014 that he intended to retire from public office.
In recognition of Earl's impressive service, the Union of British Columbia Municipalities commemorated him with an award. The award was presented by UBCM Past President Rhona Martin.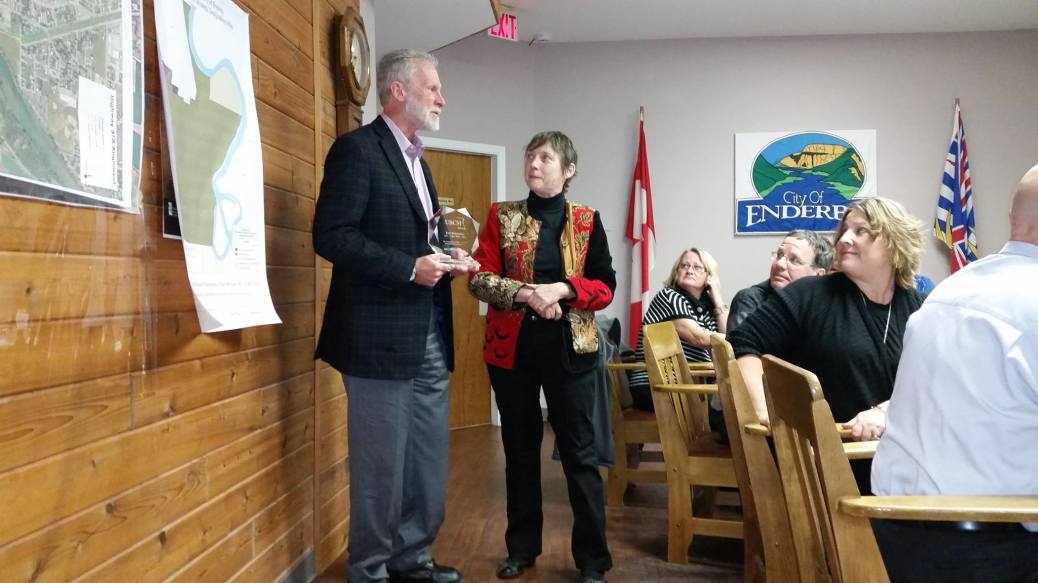 Following Ms. Martin, MP Colin Mayes, MLA Eric Foster, RDNO Chair Rick Fairbairn, Area F Director Herman Halvorson, and staff spoke fondly of Earl's dedication, wisdom, and humour. Earl's wife, Irene, was also present, and recognized for her support throughout his tenure.