Congratulations to the Enderby Seniors Housing Society, for which the BC government approved a major new housing project that will provide 36 units of supportive housing in Enderby!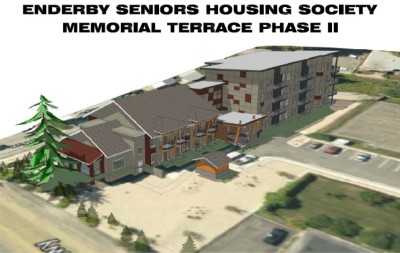 This project will expand Enderby Memorial Terrace by an additional 36 affordable rental homes which will allow residents to age in place safely and comfortably!
Greg Kyllo, MLA for Shuswap, noted the importance of the project. "Our seniors' population is growing, and projects like these help seniors remain independent and active members of the community. I would like to acknowledge Barry Fawcett, Peter Gilowski and the Enderby Seniors Housing Society for their work in serving the seniors in our community."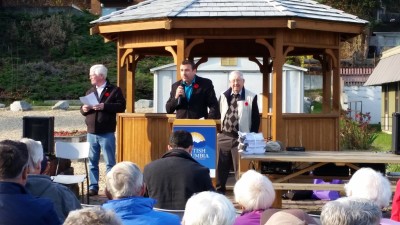 Enderby Mayor Greg McCune shared the sentiment, saying "Our community is so lucky to have a group like the Enderby Seniors Housing Society which strives towards providing seniors housing to our residents. It was great that the Province of British Columbia recognized the need for seniors housing here in Enderby and we are very excited to see the shovels hit the dirt."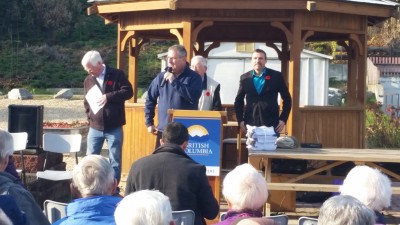 Enderby Seniors Housing Society President Peter Gilowski concurred, saying "We are thrilled to once again partner with the Province to create much needed housing for seniors in Enderby and area. We are eager to get started on the construction process and look forward to expanding Enderby Memorial Terrace with the completion of the second phase."
Following a Request for Proposals, the BC government has selected the Enderby Seniors Housing Society as the successful proponent for a new housing project that will provide 36 units of seniors' housing. The project will allow more seniors to benefit from affordable housing and live independently in the community.
The society is also planning to provide support services to its tenants, including meals, light housekeeping and laundry service.
The new units will be added to the existing 15-unit building the society operates, Enderby Memorial Terrace, at 708 Granville Ave. This expansion will bring the total number of affordable homes for seniors in the development to 51.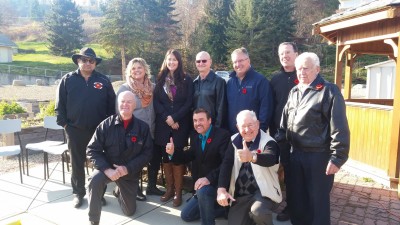 The Province will provide the land for the expansion. BC Housing and the Society will work together to fully develop the plan for construction. The City of Enderby and the Enderby & District Services Commission both agreed to waive development cost charges and provided other consideration to help attract the new investment in Enderby.